I think in pictures and those pictures tell stories. I was raised among creators and watching them started me on my own art journey to share with others what I see in my head. I was that kid who volunteered to clean the art teacher's studio where questions could be asked and art tools touched. Next came private art lessons and college painting classes. When I met a major fork in the road, security won out for a life as a tenured professor in International Affairs. The artist in me researched and wrote about defensible design spaces in cities and art as propaganda. And I always made precious time for art. The next time opportunity knocked, I took the other path.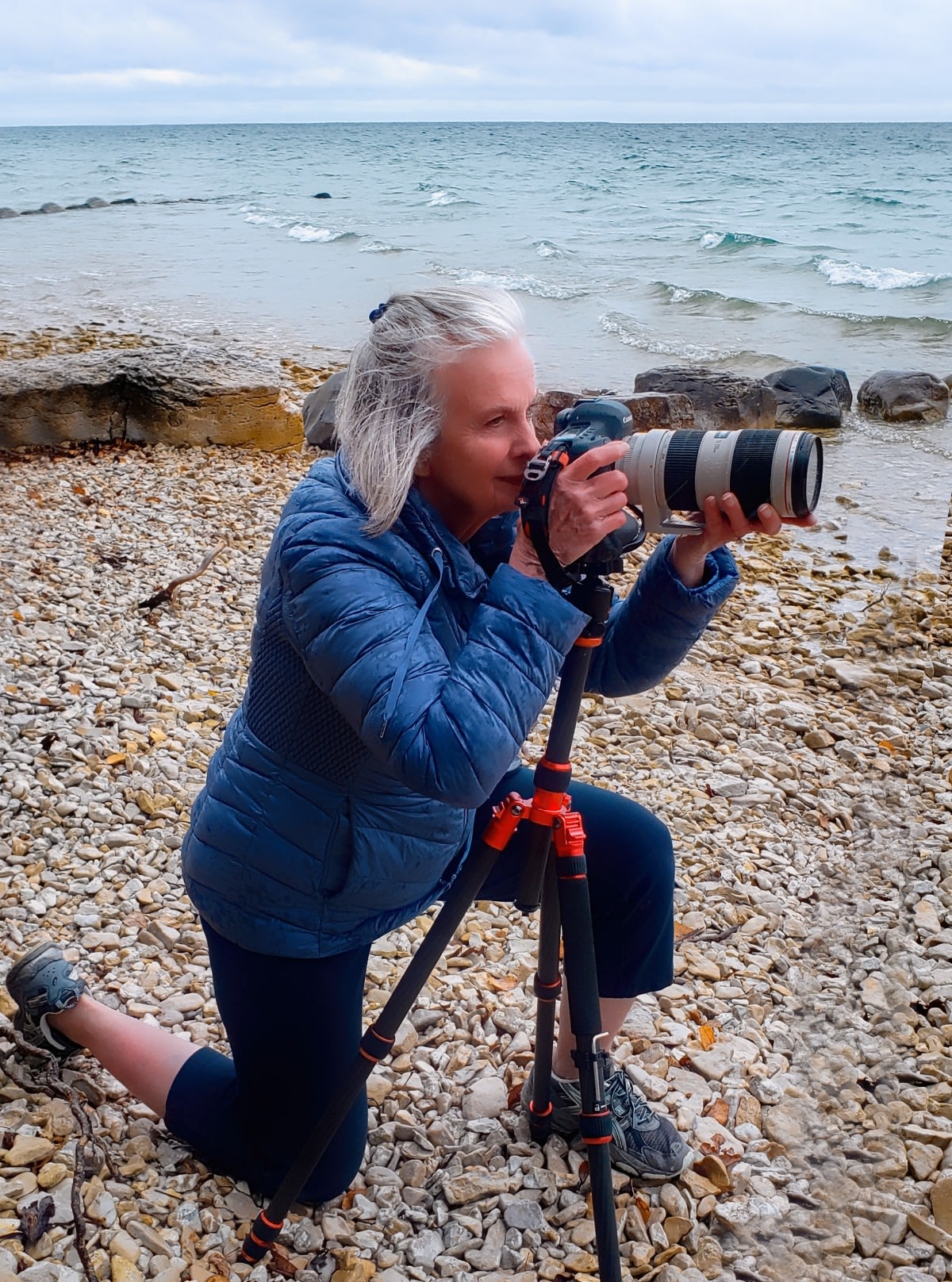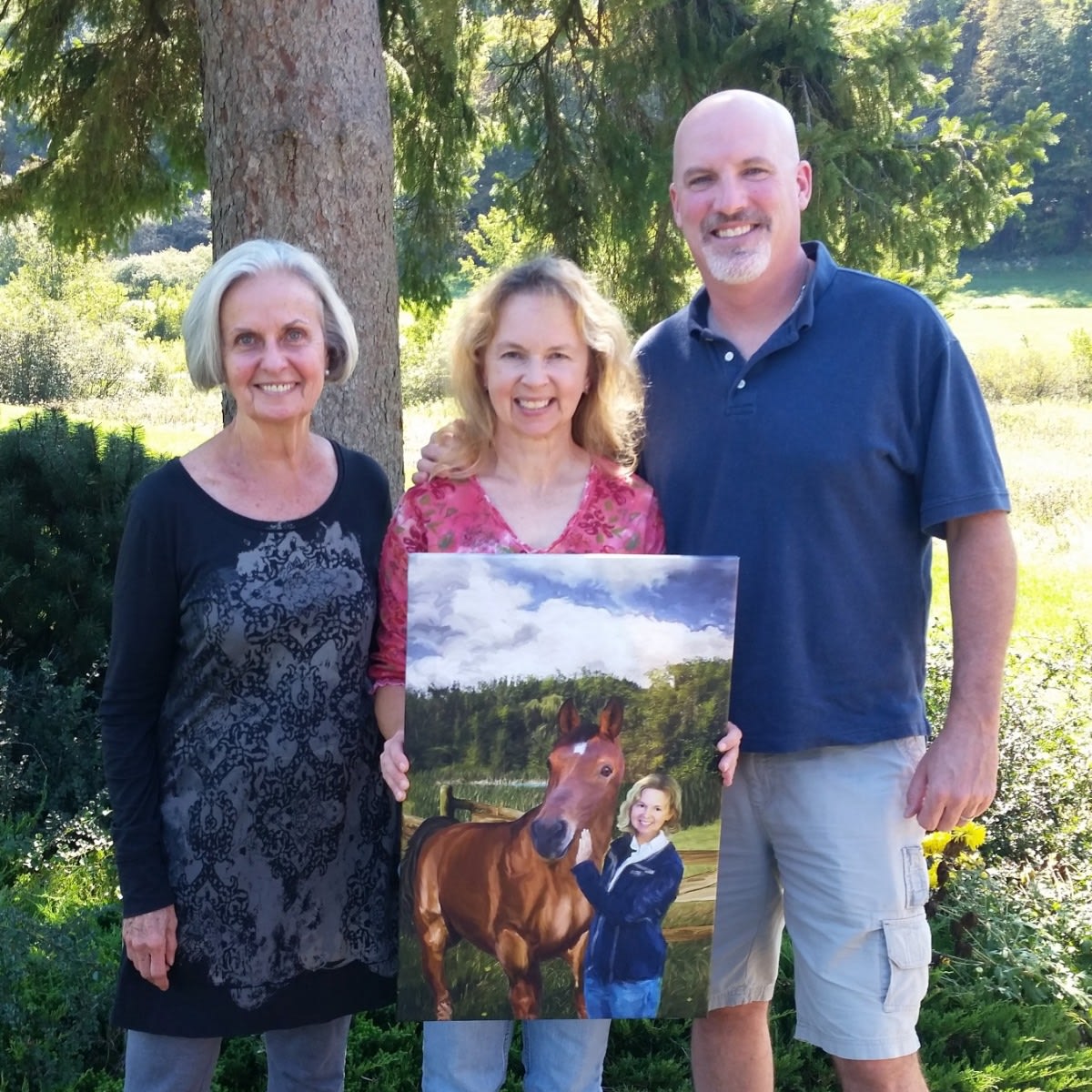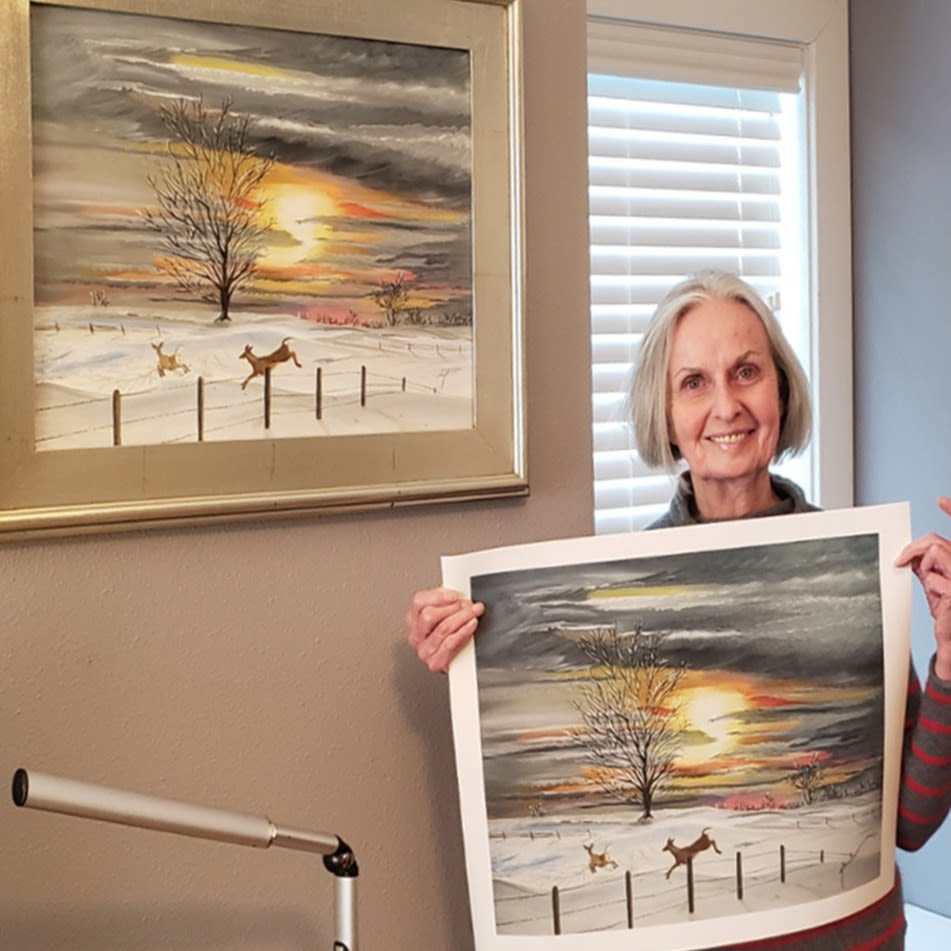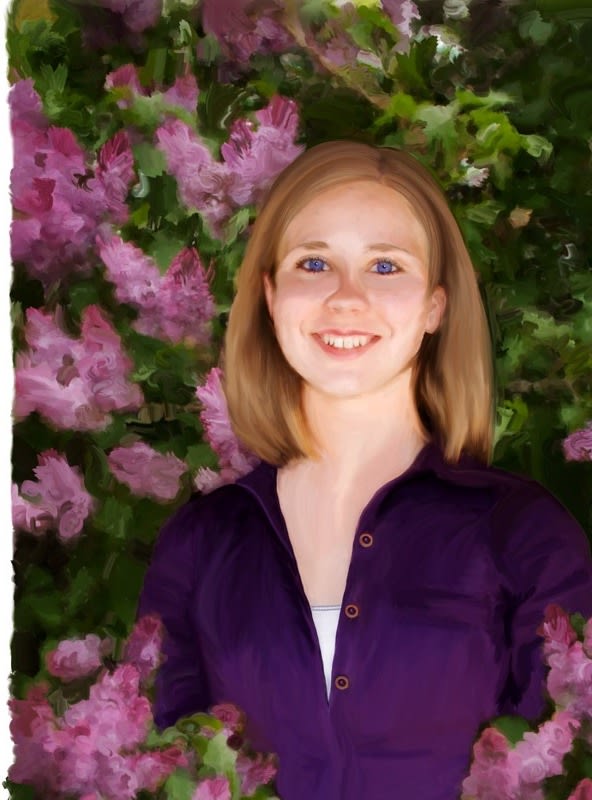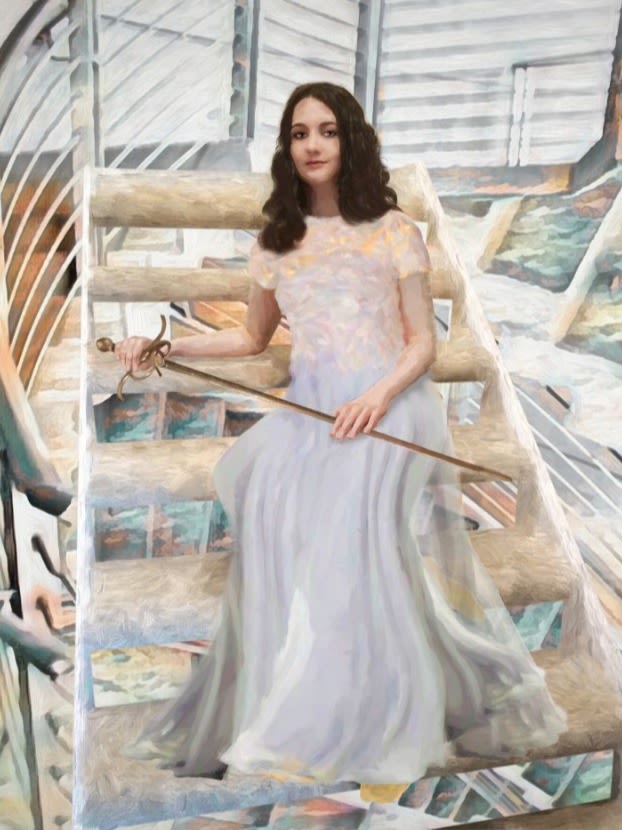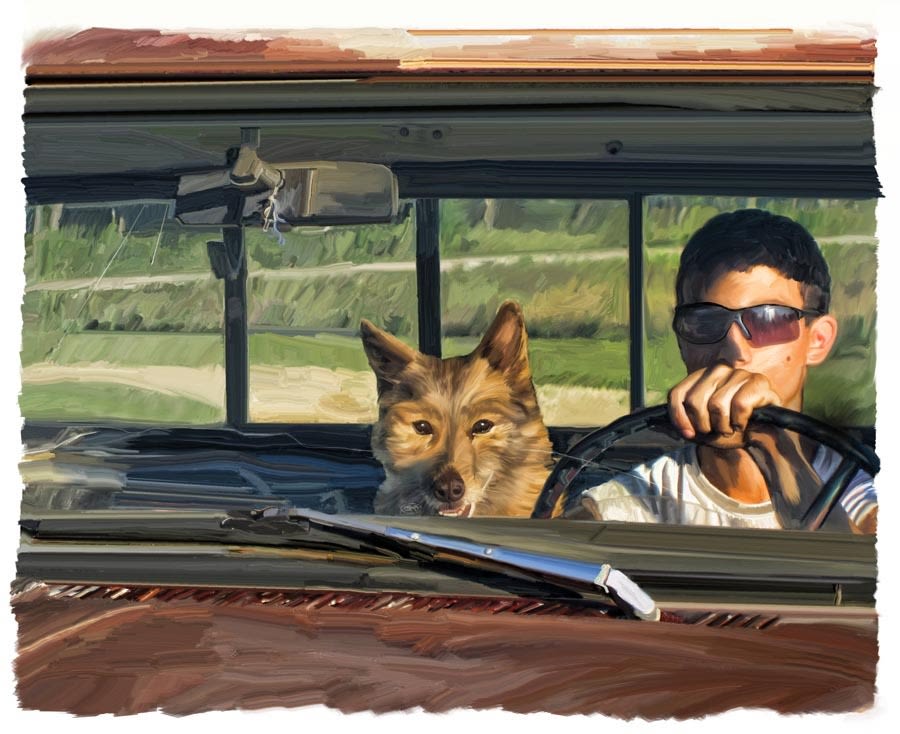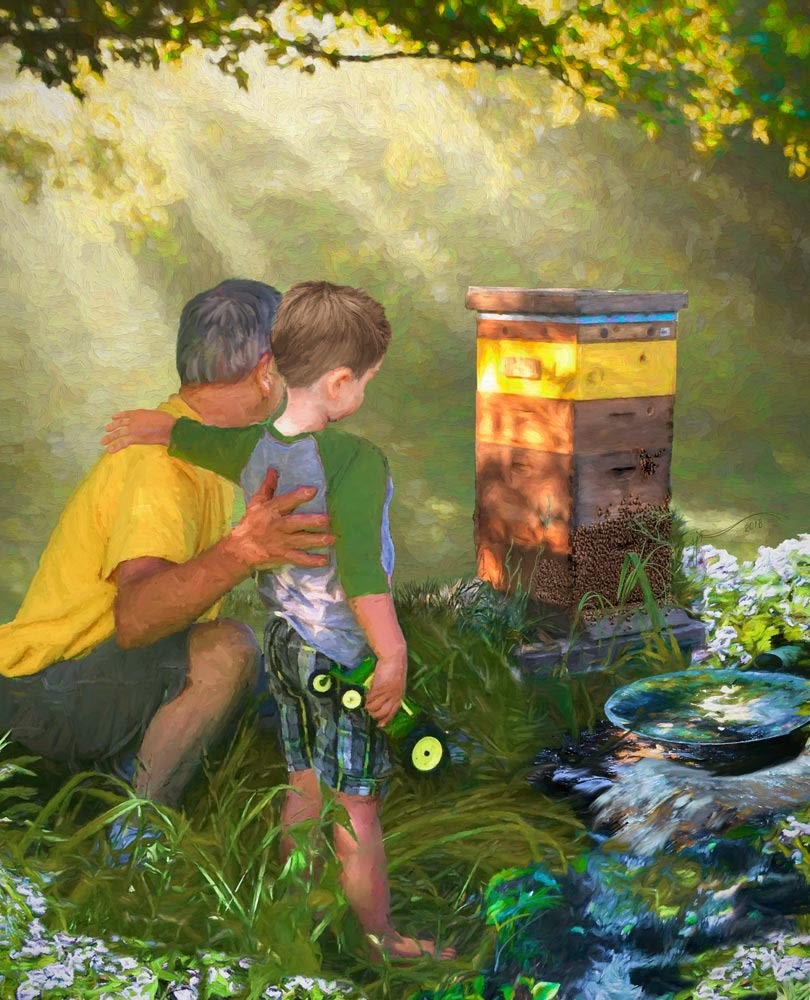 Twenty years ago my portrait commissions had a wider audience just as I was getting sick from the volatile esters in the paint. I tried alternatives that didn't work and switched to photography, doing restoration, repair, and post production for others. As skill grew in systems and software, I could paint back what was damaged or entirely missing. The biggest transformation occurred as I discovered how to paint from my own imagination once again, this time adding digital tools to release my stories into the world.
It transformed my art. I'm proud of my work and love meeting so many interesting people as a result, many of them remaining in my life as friends.
Lucky me, lucky us!
My husband Paul is my best friend. We were born and raised in the Midwest but careers took us to Miami where we met and married thirty-four years ago in the tower of the Biltmore.
More recently we returned to the Midwest and the Big City girl now lives in a very small town forty miles east of the Mississippi River in a region called The Driftless. It's a place bypassed by the glaciers of the last three Ice Ages, a uniquely beautiful area of deeply carved, narrow valleys, hardwood forests and grassy meadows. Trout streams and lakes fill irregularities never scoured flat by ice. Our home is high above town, enough to see far and wide.
Some of the best skies in my portfolio are from my studio window. The richness of color comes from the decades in Miami.
Personal life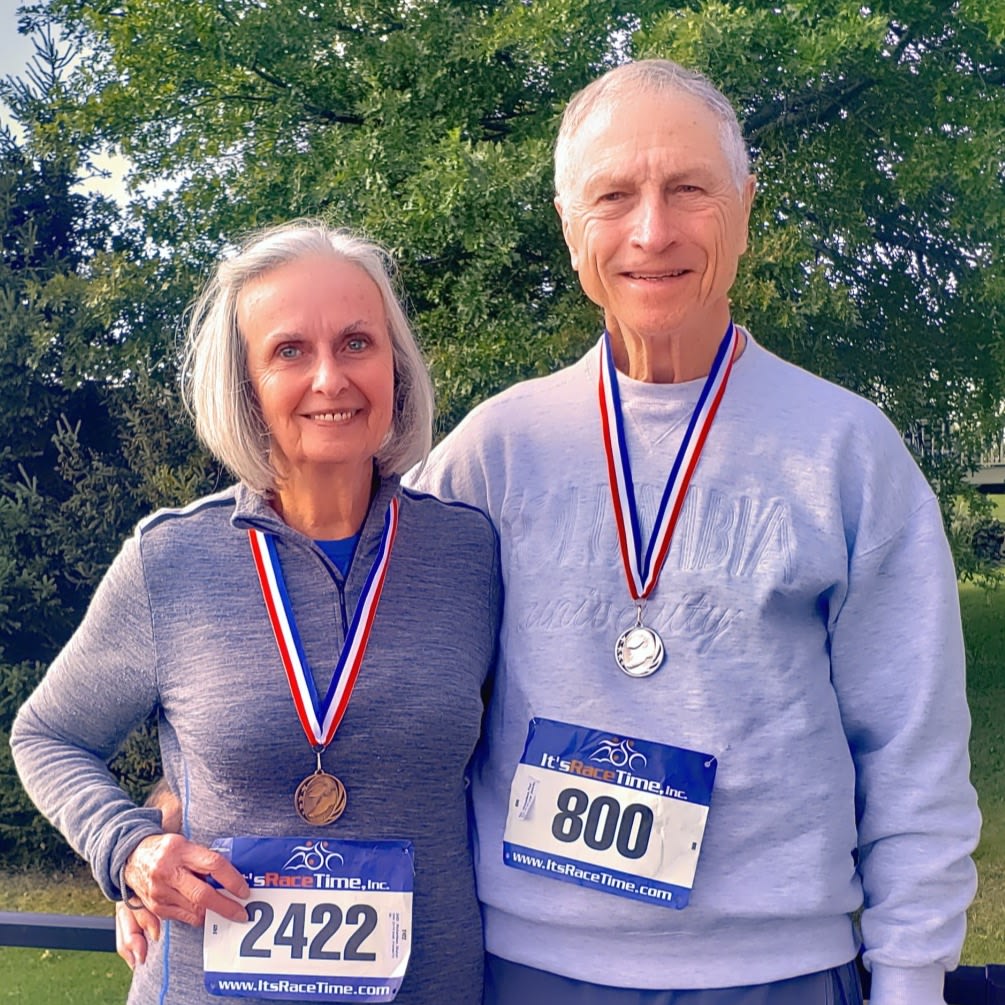 We met on a street corner in our underwear. Go ahead and laugh . . . running the Miami Marathon relay! And we're still at it. Our children are grown and our every day ends on a date.
More good stuff!
I love to share the new pieces I'm working on, offer special discounts, and giveaway a fine art print or merchandise with my artwork to one of my subscribers every month. I'd love to have you join me in this artful journey!
You're already here, so do it now! Sign-up once and be included in all future giveaways!

Have questions? Just want to chat about art?
Another happy, returning customer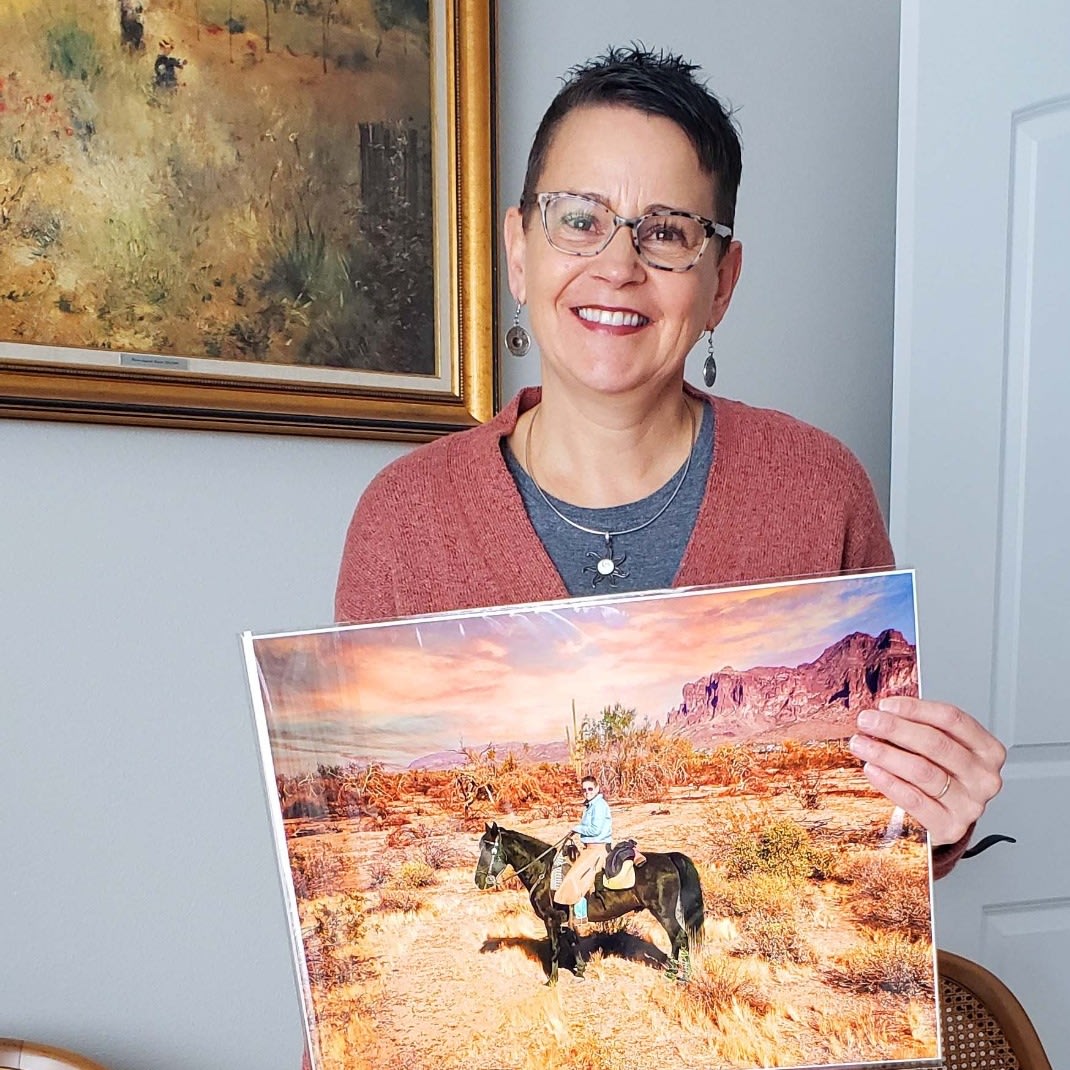 Art comes from the mind not the tool
People ask about my process from time to time. When they learn it's pastels, ink, paint—some with digital elements—some say it looks like the "real thing," others ask what program does it, the young say, "That's cool!" It's a matter of perspective. Here's mine:
My strategies and processes are very like how I was trained. I paint from background to foreground as works best with the oils. I sketch loosely, then block in color, shading and shadowing, paint details followed by refinements later, wait a few days, review and revise, rinse and repeat. Once I decide the painting is finished I sign, date and title it. Everything is handmade by me using pastels, alcohol and pigmented inks, and other enhancements including gold leaf on heavy art papers or canvas; everything in or on the original is archival. More recently the originals and limited edition prints are discretely marked with my embossed logo and cypher to certify that status. What I create is as "real" as it gets and that's cool!
Geeky specifics
When starting a new artwork I put six colors on my palette and they're mixed into new ones while looking at an art monitor that's regularly calibrated for accurate color. I have only four brushes, one of them an airbrush, all totally customized and programmed on the fly as needed. Tips are changeable with wear or to emulate a different paint drag. My brushes are Wacom Art Pens on an Intuos Pro M. I keep an On1Pro membership for regular coaching from Hudson Henry but most of all for their revision of the old Genuine Fractals software to manage resolution. I never use someone else's preset because imagination is all that's needed.
Just the facts, nothing but the facts!
My typical finished image is between 2 to 4 GBs. I keep all layers for future reference. I admit it, I'm a file pack-rat!
I built my own computer on the base of a TUF motherboard in an old Alien Ware Case. The specs: AMD Ryzen 7 5800X 8-core Processor 3.80 GHz with 64.0 GB installed SDRAM; NVIDIA GeForce GTX 1080ti; Win10 Pro x64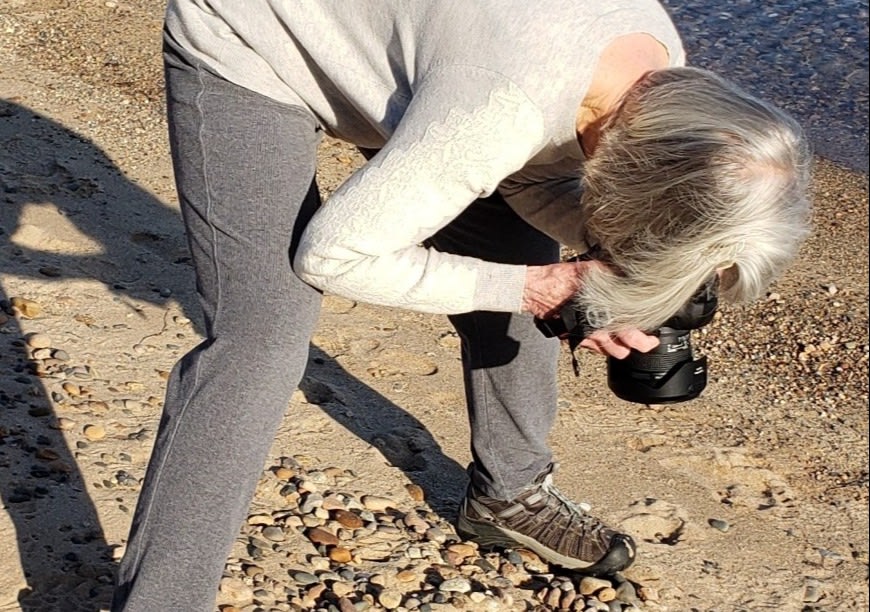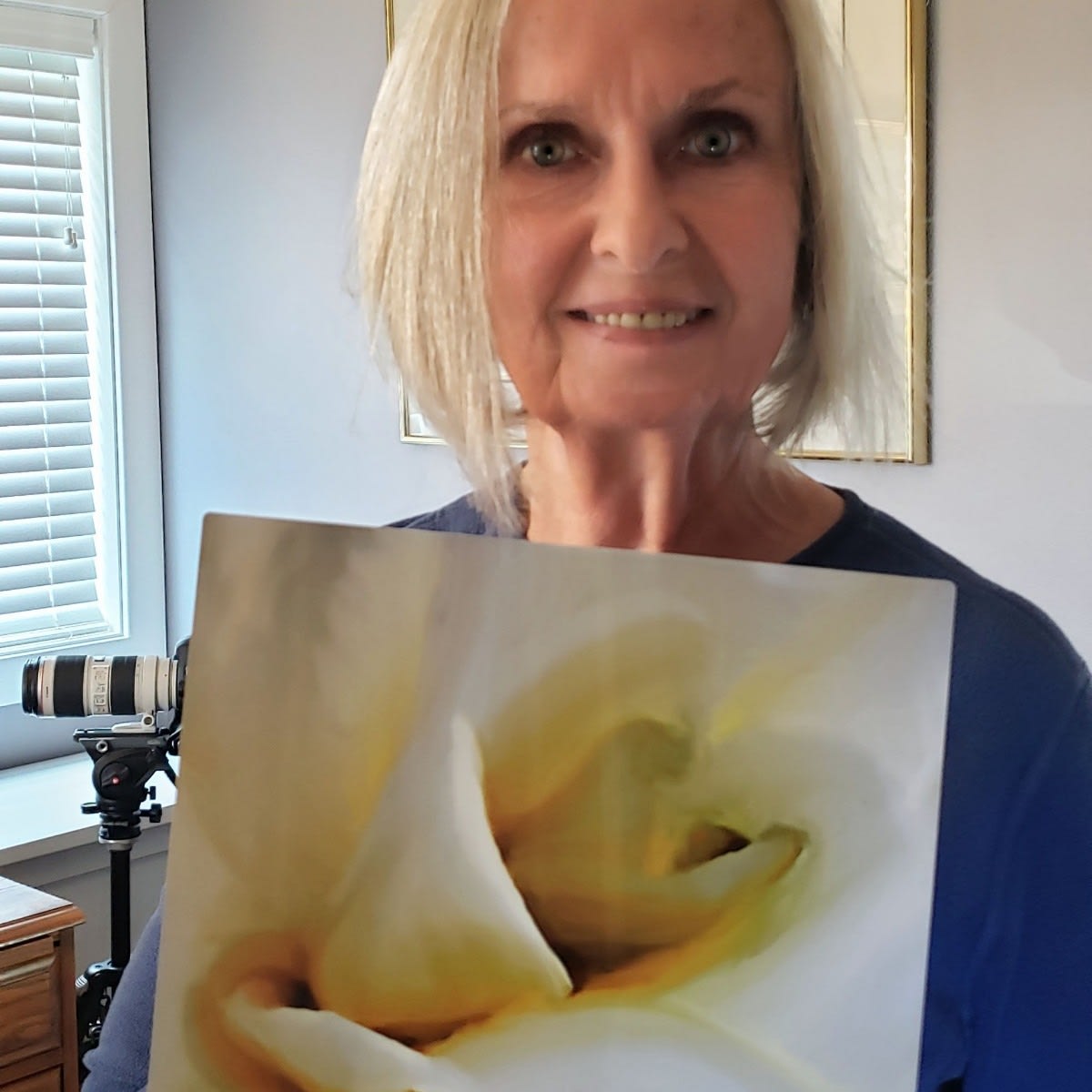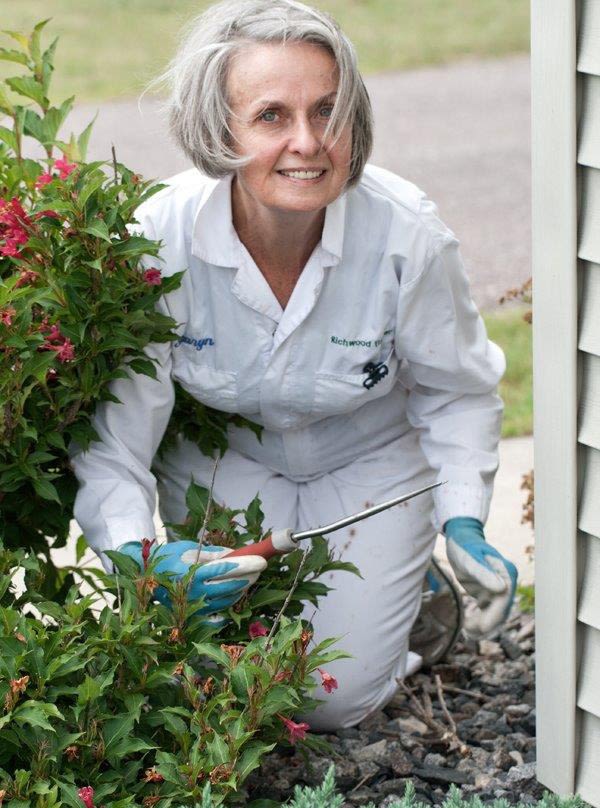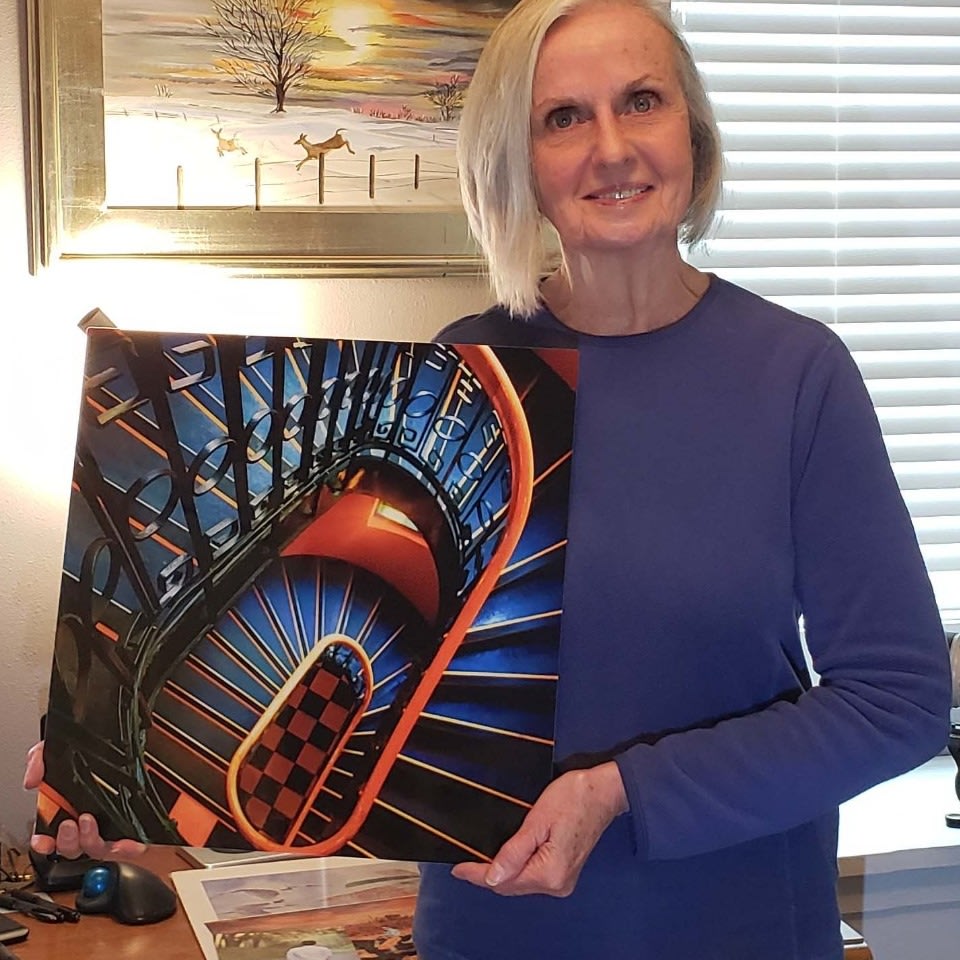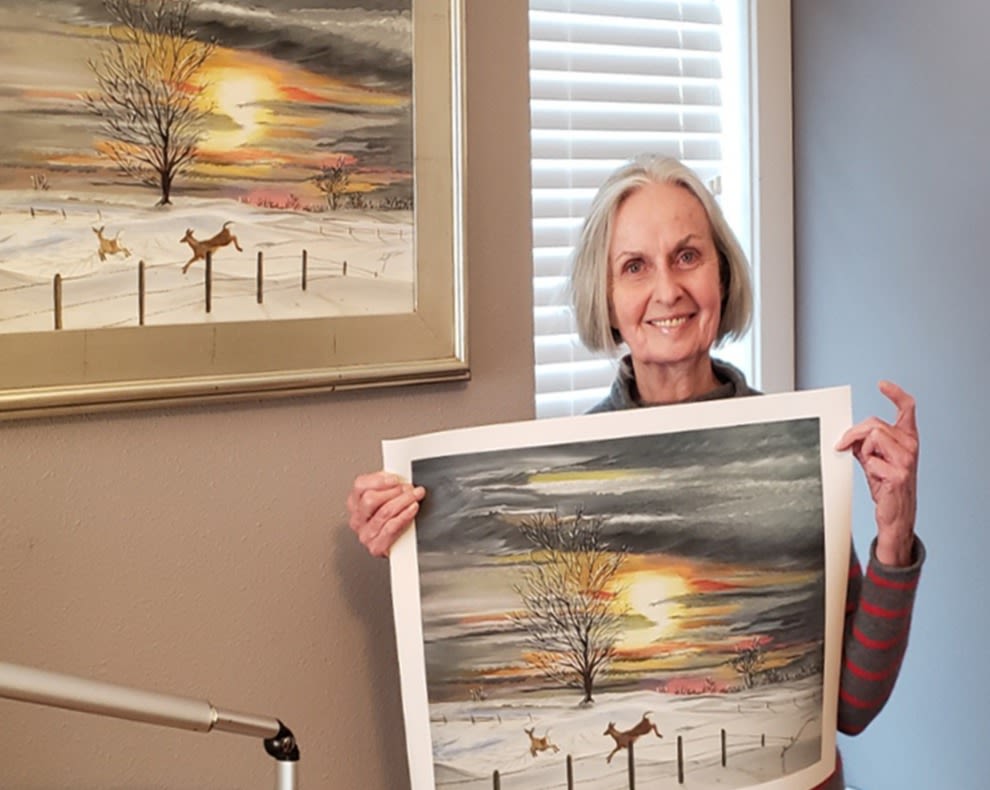 It takes courage to be an artist!
Matisse was right. Creativity enriches life and can take you as far as your motivation allows.